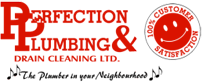 Water Treatment Services Saskatoon SK
Address:
#4 1100 7th Ave. N.,
Saskatoon,
SK,
Canada,
S7K 2V9
Phone:
(306) 652-9556
Website:
Perfection Plumbing & Drain Cleaning Ltd.
Category:
plumbing-contractors
Description: As water treatment experts, we have what it takes to improve your water quality in Saskatoon. Whether your home can benefit from a water softener or from a reverse osmosis system, count on us to provide just what you need. Our additional water treatment services include whole house taste and odor filtration systems, water treatment filtration systems, and point of use "clean water" systems.