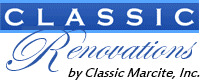 Pool Remodeling Jacksonville
Address:
430 Fairvilla Road,
Orlando,
FL,
USA,
32808
Phone:
407-521-6260
Website:
Commercial Pool Remodeling Jacksonville
Category:
home-and-family
Description: We have been a leader in the pool renovation industry for over 30 years. We provide pool interior finishing and repair services, our highly trained construction crews also offer new construction applications. Contact us today at 904-448-4150.